Welcome to the home of e-Bike Motor Repairs
The eBike Motor Centre (formally, Performance Line Bearings) has become the "go to place" for all your e-Bike motor repairs and internal parts. Now serving many of the UK's leading bike shops with their service and repair needs, as well as supplying countries all over the world through their partner network.
Based in the heart of the New Forest, Performance Line Bearings began in 2018, and is now known as the "eBike Motor Centre".
Shop
LATEST NEWS | LATEST NEWS | LATEST NEWS | LATEST NEWS | LATEST NEWS
The Bosch error Code 500 now fixable!
Not many people know, but there are 73 different error code 500's. What you can't see on your handlebar display is the last three digits e.g. 500 111. Not that this would help as Bosch don't tell you what these mean anyway.
The Ebike Motor Centre has teamed up with a local high-tech electronics company who had a team of engineers working with over 200 printed circuit boards, supplied by us, for over 3 weeks solid! Solving these software and hardware issues.
We can currently boast a 90% success rate of repairing all code 500 errors. This means it is no longer necessary to buy a new motor when it can be repaired. For the 10% that sadly can't be repaired, we can usually offer a service exchange motor to keep you going.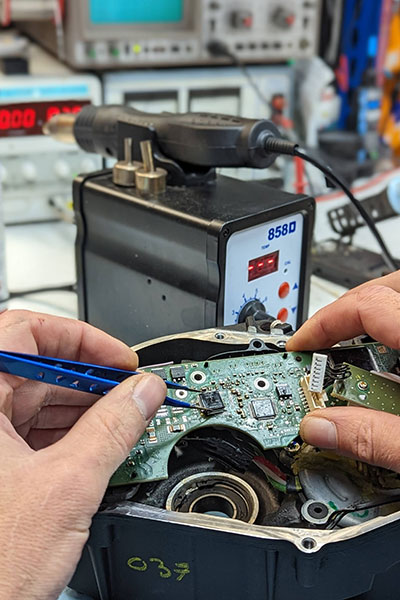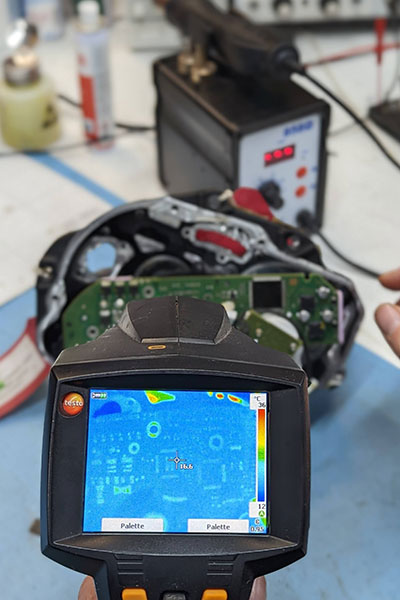 Bearing Identifier Part No. Guide
1
2
3
4
5
6
7
8
9
10
11
12
13
If you are replacing your own bearings, you can find the bearings you require and their respective part numbers from our bearing identifier. These parts can then be found in our shop. If you require any internal motor parts, please contact us.
If your motor is not listed yet, you should still be able to find what you're looking for in our shop.
1

Left-hand crankshaft bearing Part No PLB40521

2

O-ring left hand crankshaft Part No PLB40532

3

Drive gear bearing lower housing Part No PLB40524

4

Armature shaft needle bearing, upper housing Part No PLB40526

5

O-ring sprocket carrier Part No PLB40530

6

Steel drive gear sprag bearing Part No PLB40528

7

Right-hand crankshaft bearing Part No PLB40520

8

O-ring, lower armature bearing support Part No PLB40529

9

Armature support bearing left Part No PLB40523

10

Transfer gear shaft needle bearing, lower housing Part No PLB40525

11

Drive gear support bearing for right hand motor cover PLB40527

12

O-ring gear shaft small Part No PLB 40531

13

Motor drive gear support bearing. Part No PLB40522
My motor failed & I had a bike trip booked for the Lakes. I informed eBike Motor of this and they went above and beyond in getting it ready for me. They also are not greedy their pricing is very sensible unlike most things when you mention ebikes. I just want to say a massive thank you for sorting my motor out. Got it back in Saturday & out for the Sunday ride. You were an absolute pleasure to deal with, the service received was excellent from start to finish. I haven't received the standard of service you provide in a long time most people tend to treat their customers with contempt in this modern world. So 5 stars thank you very much. Cheers Dan
I am very pleased with the service I got from the E bike rotary motor centre very good service indeed nice to see some businesses working like that these days felt very confident and will thoroughly recommend them if anybody ask girls ask me for motor repair people thank you
Absolutely fantastic service, my Bosch motor was returned within three working days after a full overhaul and service. It is now back on my bike and is running like a Rolls Royce. I would highly recommend The ebike motor centre very pleased thank you. Phil Elgee
If you have a problem with your EBike motor, this is the place to go. I can't fault them at all, so helpful, quick to respond to any questions. Great advice given and quick to send out my new components. The Smile is Back on my Face, Cheers to everyone. 2017 Diamondback Corvus 2.0 👍
Jeremy Hammond
2022-08-09
My ebike motor now runs quieter and more smoothly than when it was new. The service and communications were excellent. Highly recommended.
A big thanks to David Cousins for his advice, and for the work he did reconditioning my Impulse 2 motor. It had 12,000 miles on it over 3 years of use in a hilly part of the country, but when it started to get noisy my regular bike shop (who sold me the bike) didn't want to know. They did suggest though that I look up Performance Line Bearings, and a phone call to them has led to me to having a reconditioned Impulse 2 motor that works smoothly and silently. I'm especially pleased because there are a few scare stories online about how unreliable the Impulse 2 motor is, so it's good to get it back as good as new after David's work on it. So pleased to be back on my Kalkhoff, riding around the hills west of Sheffield.
Keith Westwood
2022-06-30
My performance line cx motor had a hard life, the guy's sorted my motor full service and returned to me securely and speedily, it's now installed and my trek powerfly feels boxfresh..can't recommend the quality of service enough it's second to none.. Thanks guys ❤
Terry Purchase
2022-06-28
Guys are realy helpful and i will defiantly use them again.
Richard Morgan
2022-06-20
Totally first class service, incredibly helpful with advice. Very fast turnaround with repairs cannot praise them enough