Welcome to the home of e-Bike Motor Repairs
The eBike Motor Centre (formally, Performance Line Bearings) has become the "go to place" for all your eBike Motor Repairs & Servicing.
Now serving many of the UK's leading bike shops with their service and repair needs, as well as supplying countries all over the world through their partner network.
Based in the heart of the New Forest, Performance Line Bearings began in 2018, and is now known as the "eBike Motor Centre".
"You should never be be told that something is not repairable. Once you have paid for that thing, it should become your thing to do with as you wish! The knowledge and tools should be provided to repair that thing should the need ever arise.

It isn't sound ecologic practice to insist that you buy another thing, just because your first thing has stopped working!"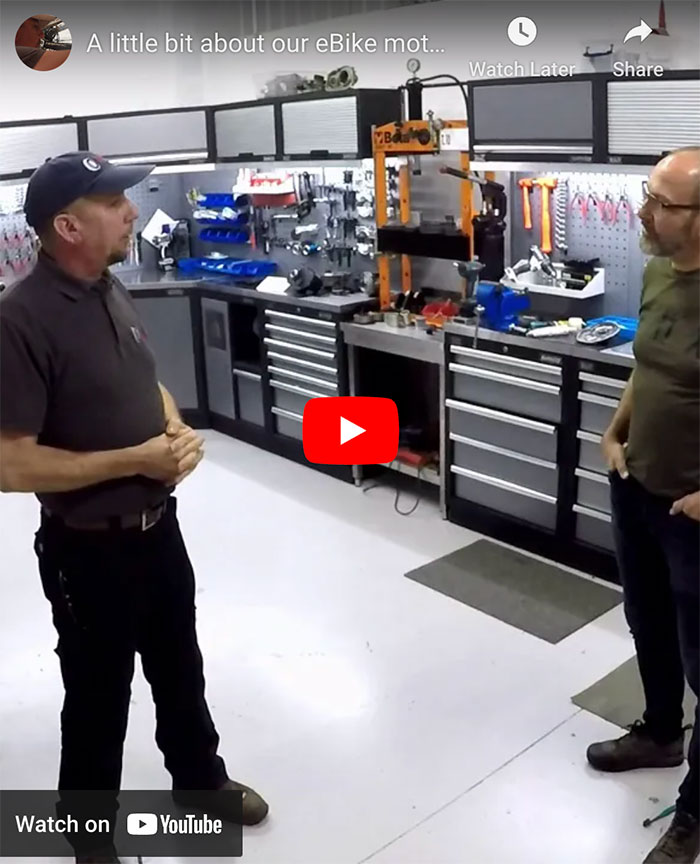 LATEST NEWS | LATEST NEWS | LATEST NEWS | LATEST NEWS | LATEST NEWS
The Bosch Gen 2 error Code 500 now fixable!
Not many people know, but there are 73 different error code 500's. What you can't see on your handlebar display is the last three digits e.g. 500 111. Not that this would help as Bosch don't tell you what these mean anyway.
The Ebike Motor Centre has teamed up with a local high-tech electronics company who had a team of engineers working with over 200 printed circuit boards, supplied by us, for over 3 weeks solid! Solving these software and hardware issues.
We can currently boast a 90% success rate of repairing all code 500 errors. This means it is no longer necessary to buy a new motor when it can be repaired. For the 10% that sadly can't be repaired, we can usually offer a service exchange motor to keep you going.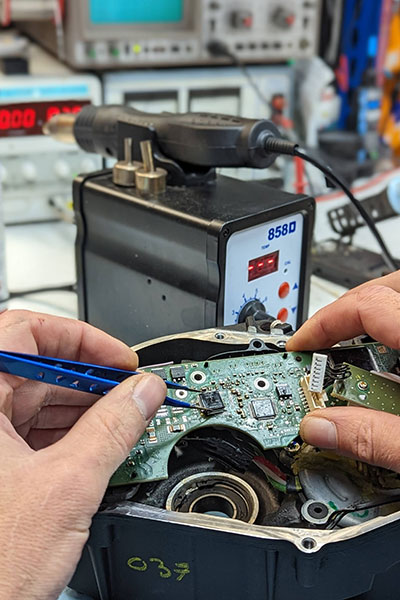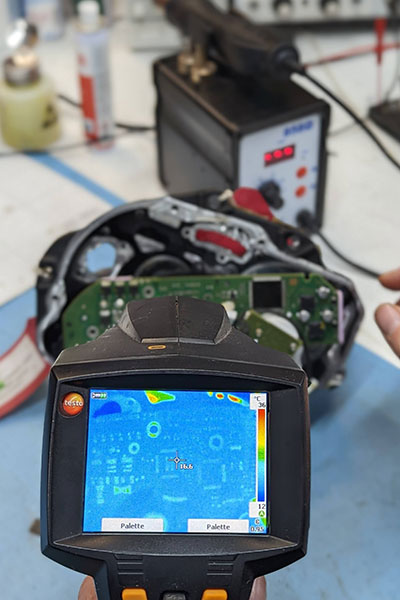 Bearing Identifier Part No. Guide
1
2
3
4
5
6
7
8
9
10
11
12
13
If you are replacing your own bearings, you can find the bearings you require and their respective part numbers from our bearing identifier. These parts can then be found in our shop. If you require any internal motor parts, please contact us.
If your motor is not listed yet, you should still be able to find what you're looking for in our shop.
1

Left-hand crankshaft bearing Part No PLB40521

2

O-ring left hand crankshaft Part No PLB40532

3

Drive gear bearing lower housing Part No PLB40524

4

Armature shaft needle bearing, upper housing Part No PLB40526

5

O-ring sprocket carrier Part No PLB40530

6

Steel drive gear sprag bearing Part No PLB40528

7

Right-hand crankshaft bearing Part No PLB40520

8

O-ring, lower armature bearing support Part No PLB40529

9

Armature support bearing left Part No PLB40523

10

Transfer gear shaft needle bearing, lower housing Part No PLB40525

11

Drive gear support bearing for right hand motor cover PLB40527

12

O-ring gear shaft small Part No PLB 40531

13

Motor drive gear support bearing. Part No PLB40522
Excellent service. Gave prompt advice within 24 hrs with attached photos, with honest advice regarding my motor. I can certainly recommend them.
Richard Ofyork
2023-03-20
Great service from eBike Motor Center, rapid turn around and friendly informative knowledgeable company
Very fair and honest diagnosis of fault.Very good communication and quick repair time at good price .Would very much recommend.Thanks alot.
I'm a pilot and assistant mechanic for Cycling Without Age Portland. Our Brose-powered Triobike has a hard time on our hills, and was suffering because of that and the bodgery visited upon it following a 'repair' by a local bike shop. I am beyond glad that I discovered eBike Motor Centre! Pete and the team have been extremely generous and gave us loads of great advice even before we spent a single penny with them! Five stars doesn't do them justice, and I hope this is the start of a great working relationship as we continue to provide a reliable fleet of trishaws to allow local elderly and disabled people to enjoy the fresh air and the wind in their hair. Chapeau!
Excellent company to deal with great coms , superb job on my Bosch motor price to repair and service very reasonable 👍👍
Such a great company! Spoke to them first and even if I didn't buy anything they helped me massively. I did buy something in the end and the advice that followed that - and after sale support! One of the best companies I have ever dealt with!
Amazing service. Apprehensive at first the whole idea of posting my beloved motor, but couldn't have been simpler with great instructions and communication and then the whole turn around time was amazing! My bikes got a new lease of life. Highly recommended 👍
Had my bosch gen 2 motor recently refurbished after finally succumbing to water ingress. Also fitted additional seals. Very happy with the service,communication and cost of repair. Motor runs like new. Thanks guys
Friendly, efficient.
I would highly recommend these guys. The overall experience was excellent, the e-bike drive unit was fully serviced and repaired at a reasonable cost and the service was fast and efficient. Delighted that I now have a "new" e-bike again, that a nearby Haibike Sussex -e-bike dealer alternatively tried to charge me £1,100 for by installing a brand new drive unit or £3,000 for a new e-bike! After-service was also excellent with immediate help to resolve a minor technical refitting issue. Overall, an excellent 5* service and thank you.