About Us

---
In April 2018 the world's first dedicated eBike motor repair business was started by Peter Collard. Based in the heart of New Forest, Performance Line Bearings was born, later to become "The eBike Motor Centre".
Peter's idea was to help other electric bike users get their bikes back on the road or trail after his own eBike motor failed and was no longer in warranty with the manufacturer.
Being a qualified mechanic and having come from a technical engineering background, Peter soon disassembled and analysed the motor and components necessary to repair it.
After an extensive search, it became apparent that there were no mechanical parts available to repair or service these eBike motors? And some bearings and seals were bespoke to the manufacturers. It seemed that eBike owners simply had to buy a new motor! Even though (in most cases) there was nothing seriously wrong with the motor they had. Now, a motor can now be repaired to last for many more miles instead of heading for landfill.
Peter has also identified what could be called the Achilles heels or weak points of various eBike motors on the market and came up with solutions to repair or refurbish them. In some motors he was even able to enhance the original design. This progressed into the creation of repair and upgrade kits, seals, and stronger parts more suited for the work these motors have to do.
The eBike Motor Centre (formally, Performance Line Bearings) has become the "go to place" for your motor repairs and internal parts. Now serving many of the UK's leading bike shops with their service and repair needs, as well as supplying countries all over the world through their partner network.
By prolonging the life of the eBike motors we hope to contribute to a more sustainable future and be a part of the bigger picture of combating climate change.
---
Meet The Team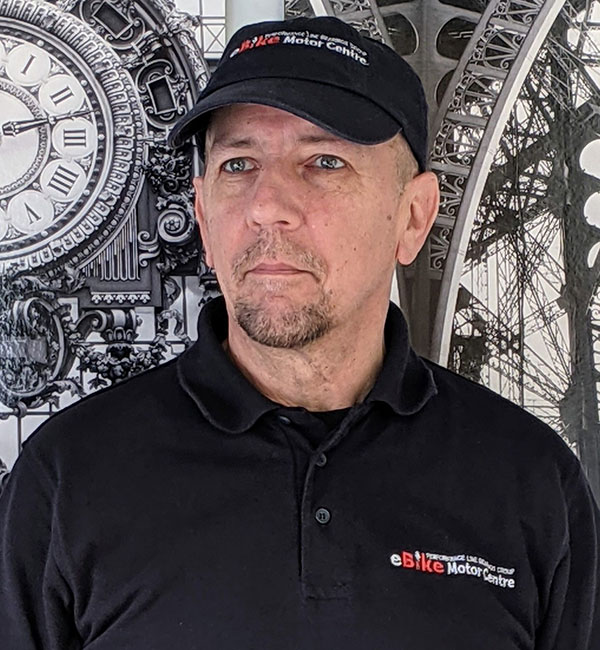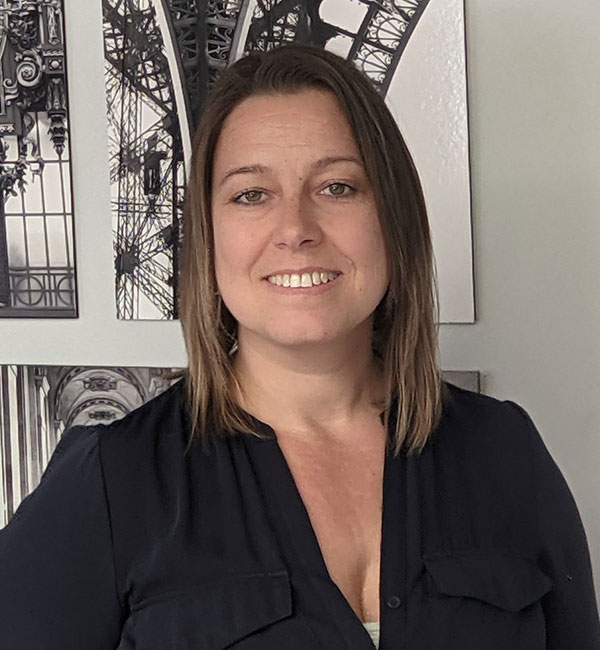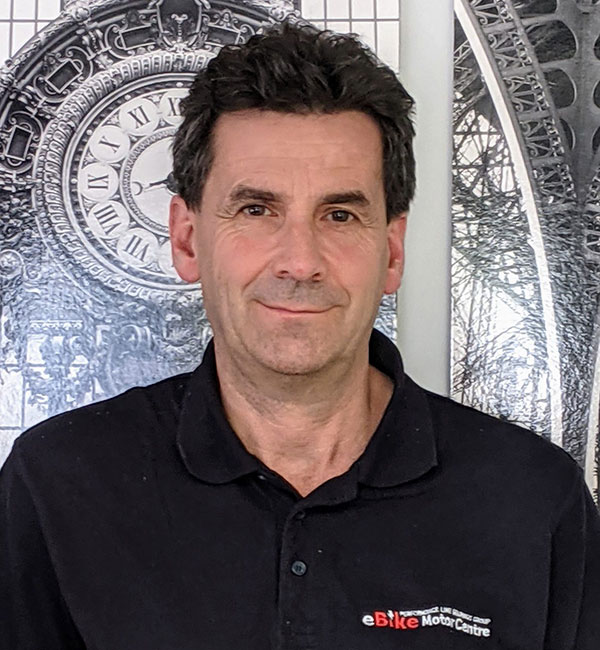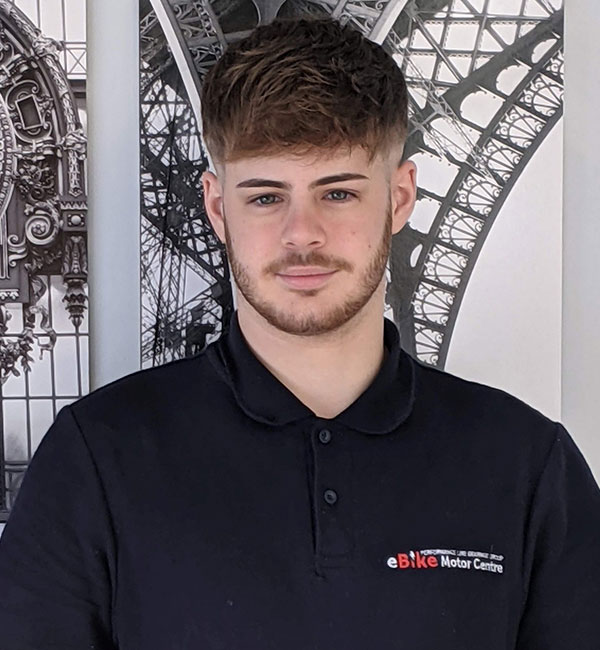 ---
Motor Service Centre
The eBike Motor Centre is Bosch accredited for diagnostics and also has diagnostic and test facilities for Brose, Specialized, Impulse and Yamaha.