4 in 1 press tool for Brose C, T, S and S-Mag
This is a solid stainless steel press tool designed to complete 4 of the more awkward press jobs that are encountered when overhauling a Brose motor.
1, Remove the right hand crankshaft bearing from the torque sensor.
2, Machined to be an exact fit to remove the drive pulley sprag bearing and race.
3, Used to set the exact depth of the crankshaft needle roller bearing once the extra seal has been fitted.
4, Machined to set the right hand crankshaft bearing at the exact depth on the torque sensor.
Brose C, T, S and S-Mag lockring / spider nut tool
This is a castellated tool to fit all Brose chainring spider nut / lockring nuts. The tool has a 3/8″ socket drive for your ratchet or Torque wrench.
Crank arm puller for Bosch, Brose, Impulse, Yamaha. This puller will fit all models of all motors.
It fits ISIS drive cranks, square drive cranks and the Bosch Gen 3 Octalink. There is a button on the end and you just need to use it or not, depending on the type of crank you have.
High precision 0.2Nm torque driver for Brose drive belt tension
We have sourced a high quality, German manufactured 0.2Nm torque driver to set the drive belt tension of the Brose motor. The torque bit will tighten the belt tensioner screw to exactly 0.2Nm and then it will start clicking and will not let you overtighten the screw.
This tool will fit ALL Brose motors.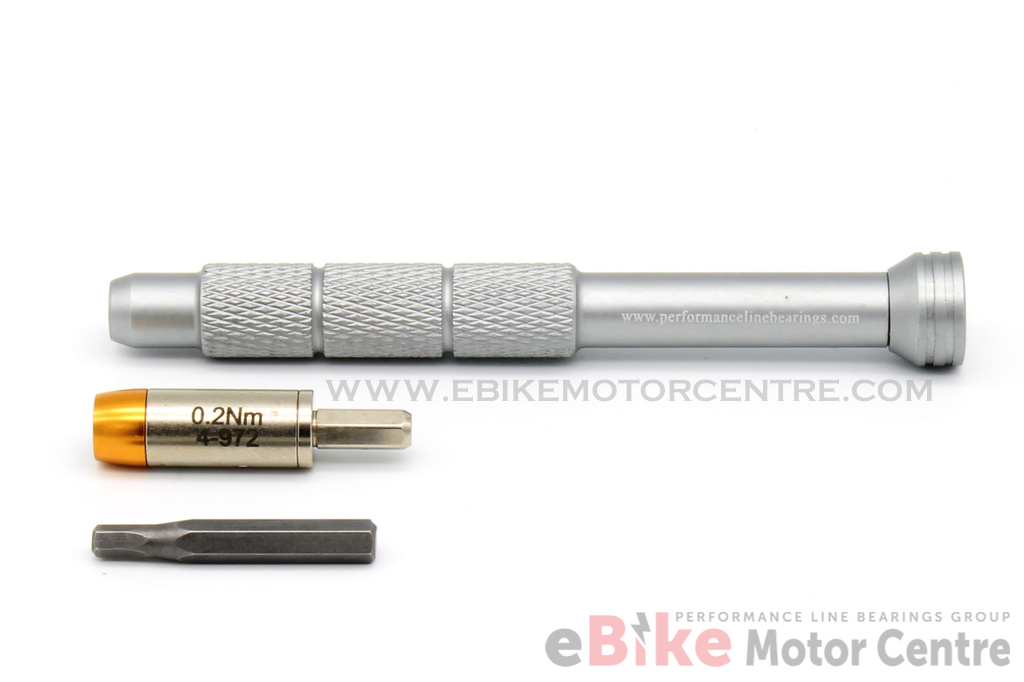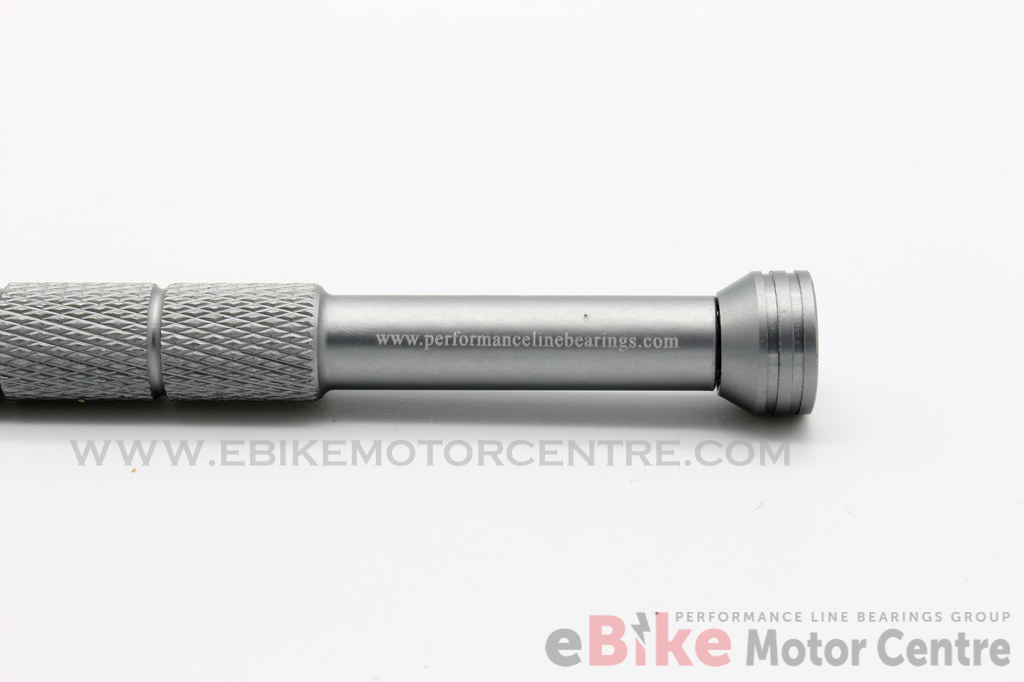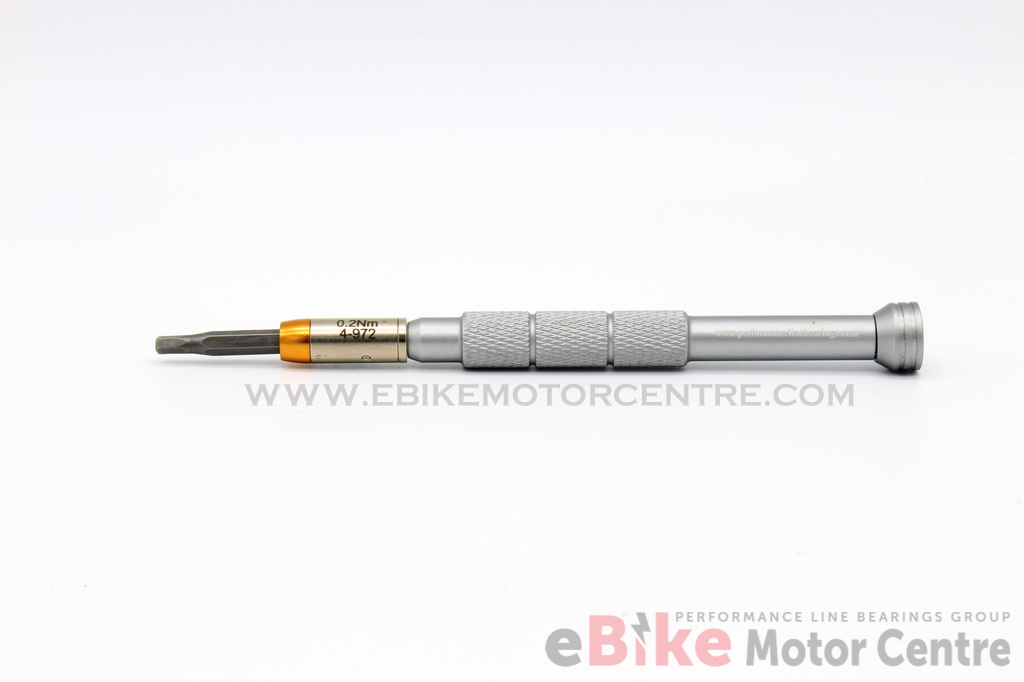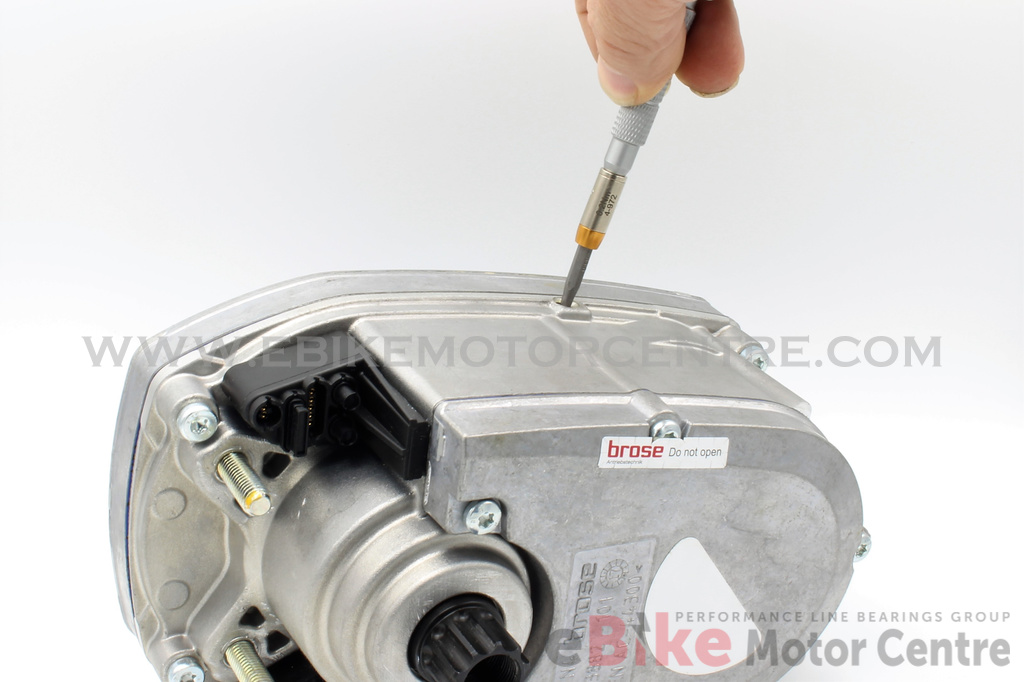 4 in 1 press tool for Brose C, T, S and S-Mag
This is a high quality stainless steel press tool, designed remove the chainring spider safely, without damaging the internal motor parts. (Puller not included).
Download more information here: