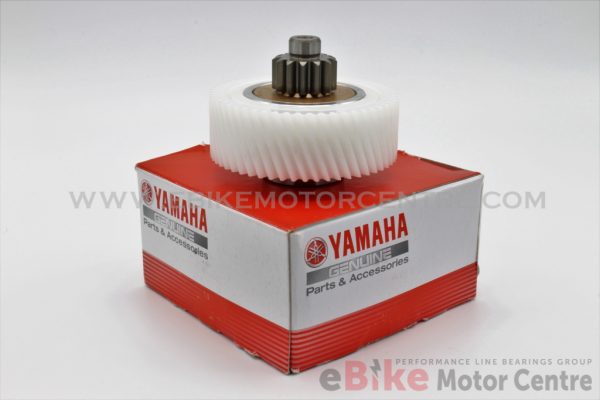 Yamaha & Giant SyncDrive PW-X & X2 Plastic Drive Gear Assembly. Straight Cut.
£100.48 incl VAT£83.73 excl VAT
Yamaha PW-X, PW-X2 plastic drive gear assembly
This is a genuine Yamaha part. It is the plastic drive gear that transfers power from the electric motor, to the large steel drive gear.
The gear comes with new lower support bearing and clutch bearing fitted. small steel gear is also included.
NOTE: This drive gear assembly has a straight cut steel gear, please check this will fit your particular motor:
Yamaha PW-X
Yamaha PW-X2