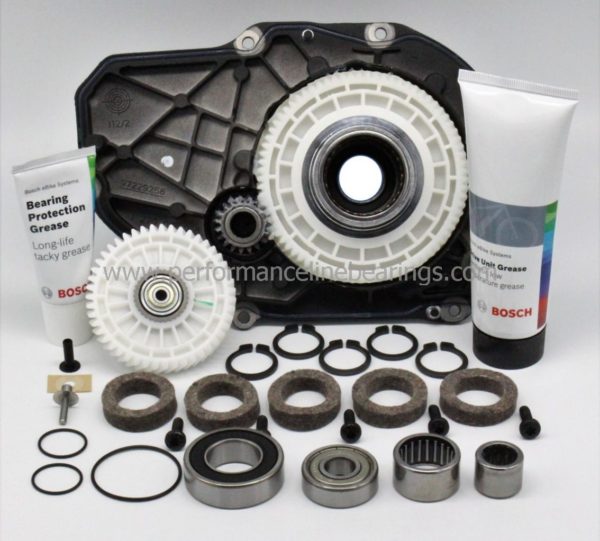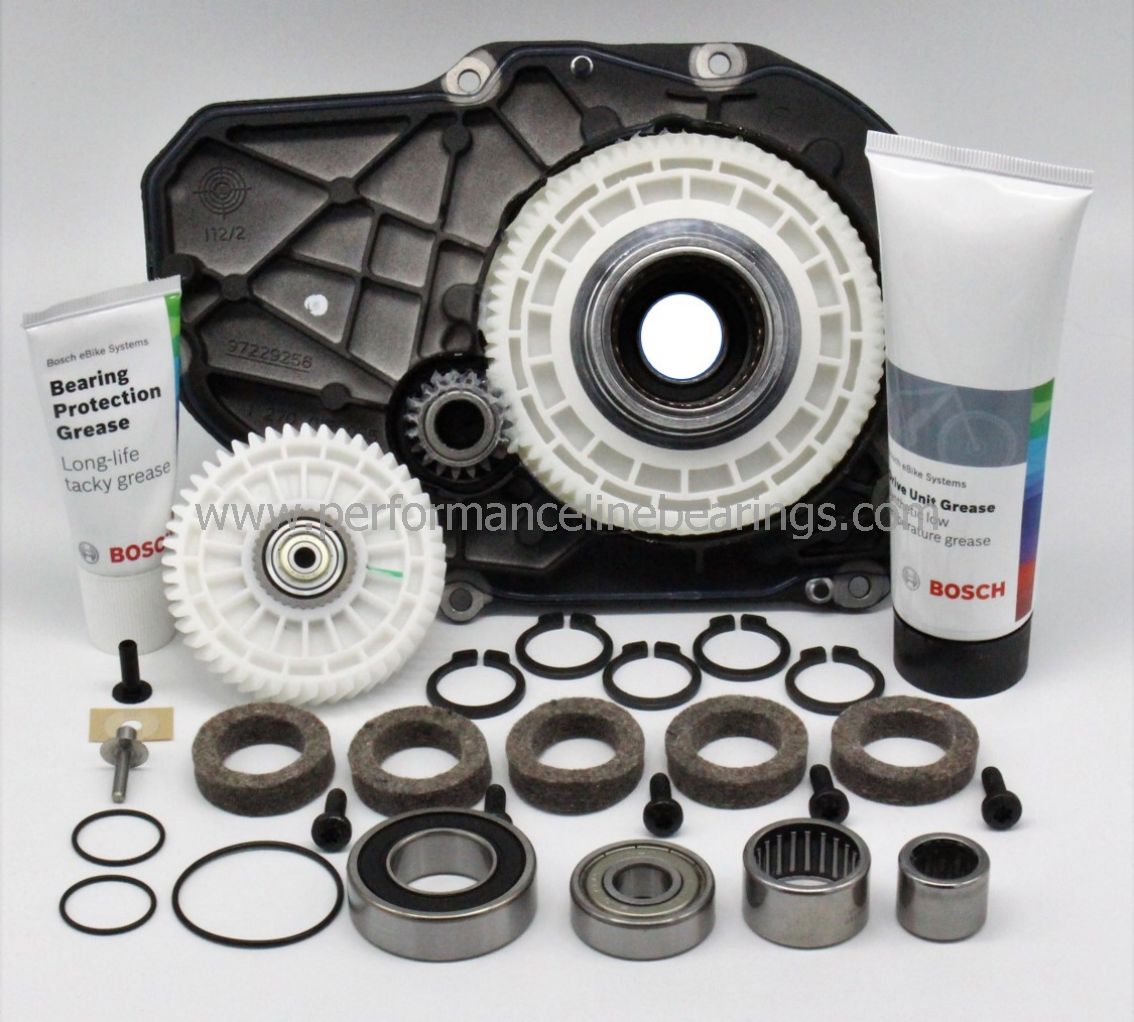 Bosch Gen 2 motor service repair kit +
£162.23 incl VAT£135.19 excl VAT
Genuine Bosch service / repair kit + Left-hand crankshaft bearing, freewheel gear bearing, both transfer gear bearings, left-hand crankshaft O-ring and sprocket carrier O-ring
Many of the motors we work on have suffered water damage to the other bearings used in the drive unit. We have now added these bearings and components to service the left-hand side of the motor too. This ensures you have everything you need to do the whole job properly.
We can fit this kit and bearings for you, and offer our own 12 month Performance Line Bearings parts and labour warranty. Fitting cost £104.50 + p&p
Sadly, like Bosch, we can't offer any warranty if you fit these parts yourself.
Some common examples:

Bosch Generation 2 motor BDU2xx (NOTE: Small chainring)