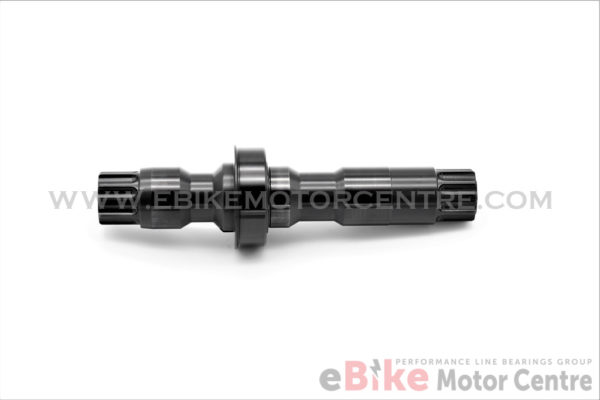 Crankshaft for Brose C, T, TF, S & S-Mag
£150.00 incl VAT£125.00 excl VAT
This crankshaft will fit Brose C, T, TF, S & S-Mag 2.1 & 2.2.
The crankshaft bearing surface is a critical part of the motors overall reliability, motor noise and bearing life. The crankshaft has two important bearing surfaces. The needle roller bearing surface and the sprag clutch bearing surface. If either of these bearing surfaces become damaged or rusted and pitted, they will cause premature bearing failure, especially for the sprag clutch bearing. The sprag clutch bearing MUST have a smooth, clean surface or the bearing will fail.
The examples below show severe bearing surface damage.